Apple Flavour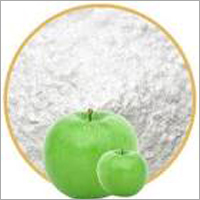 Apple Flavour
Product Description
We are manufacturer & supplier of Apple Flavour From Noida,India. WE are manufacturing Apple Flavour to our valuable client in india and across world .We provide very good quality Apple Flavour from Noida to all major cities of India.
Contact for best quality product Apple Flavour .Our products Apple Flavour gone through high level testing process and used in manufacturing food industries.
Apple Flavour is a powdered mix that is a perfect combination of sweet and sour tart to add a tangy taste to wide range of food products. This highly concentrated aromatic additive can be used in commercial kitchens, restaurants, bakeries, and hotels to improve the taste of eatables. It is free from impurities and unwanted substances that makes it safe to consume and health beneficial. The offered powdered Apple Flavour can be delivered to our customers as per their needs in air-sealed packages at a reasonable price.